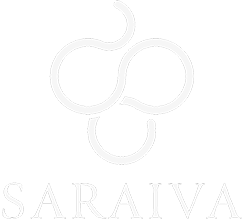 Welcome to
Saraiva Enterprises

Specialists in Wines and Spirits of Portugal
Please Note:
Some areas of the site are not currently complete.
If you see this symbol that section is under construction.
Welcome to Saraiva Enterprises, Inc., Importer and Distributor of Portuguese Wines and Spirits based in New Bedford, Massachusetts since 1985. Portuguese wines are a treasure trove of flavors and tastes. From the arrid plains of the Alentejo; to the mountainous terrains of the Dão and Douro; to the green, lush rolling hills of the Minho region; Portugal's micro-climates will allow you experience a wealth of diversity and variety of scents and flavors in our fantastic wines and spirits. With over 250 native grape varieties incuding Touriga Nacional, Touriga Franca, Tinta Roriz, Trincadeira, Alicante Bouschet, Alvarinho, Antão Vaz, Loureiro, Arinto, and Trajadura, to name just a few, today's Portuguese wine makers are artists with many colors to choose from. This allows them to create consistently spectacular wines year after year at a price/quality ratio that is arguably the best in the industry. And let's not forget the great Portos, Madeiras, Moscatel De Setubal and other dessert wine styles that Portugal is famous for. Dive into our site and browse the many products we offer in our portfolio including wines, sparkling wines, liqueurs, and brandies. Many of our leading brands can be found in Massachusetts Portuguese restaurants and liquor stores, as well as in Rhode Island, Virginia, and California. We hope that we can spark your interest in our fine wines and spirits and take you on a little journey through the diversity that Portugal brings to your dinner table or family gathering. Retailers and restaurants in Massachusetts, and out-of-state wholesalers and distributors may contact us in our contact page. Cheers!
Wine Regions/Product Categories
Select a category below to see products from that category or wine region.